We're pleased to offer the following services at Pell Animal Clinic, Inc. and Farm Veterinary Services, Inc.: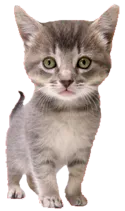 We see our patients by appointment only. Our receptionists and team will attempt to accommodate all requests to the best of our ability. You can request appointments by using the PetDesk app or calling our receptionists. We are a full service veterinary clinic offering wellness exams and preventative care, vaccinations, medical/sick patient care, surgical services (spay, neuter, soft tissue, orthopedic), dental care and in house diagnostics (radiology/ultrasound). We also offer grooming and boarding services as well.
Emergencies are accepted when our clinic is open. If you feel you have an emergency with your pet, please call us and we will advise you of our protocol. We have a veterinarian and personnel on duty six days a week who are trained and equipped to handle any urgent care your pet has. Emergencies can be things such as accidental ingestion of rat poison, hit by car, and chocolate ingestion. If you ever feel that your pet needs emergency treatment do not hesitate to call immediately. We only see emergencies during our regular business hours and any after hours emergencies are directed to the Emergency Veterinary Services located in Roanoke. Our answering service will direct you if you call in after hours for an emergency with your pet.
We are also available for urgent care when the condition is not life-threatening. If there are no appointments available, we will try to work you in between our scheduled appointments. We ask that you please call ahead for urgent care visits as well. When you arrive, our receptionists will be able to give you an estimate on how long you may have to wait in order to be seen.
Farm Animals* Farm Veterinary Services, Inc.
*Select veterinarians only. Call us for more information.
Pell Animal Clinic, Inc. and Farm Veterinary Services, Inc. offers discounted services to senior citizens.